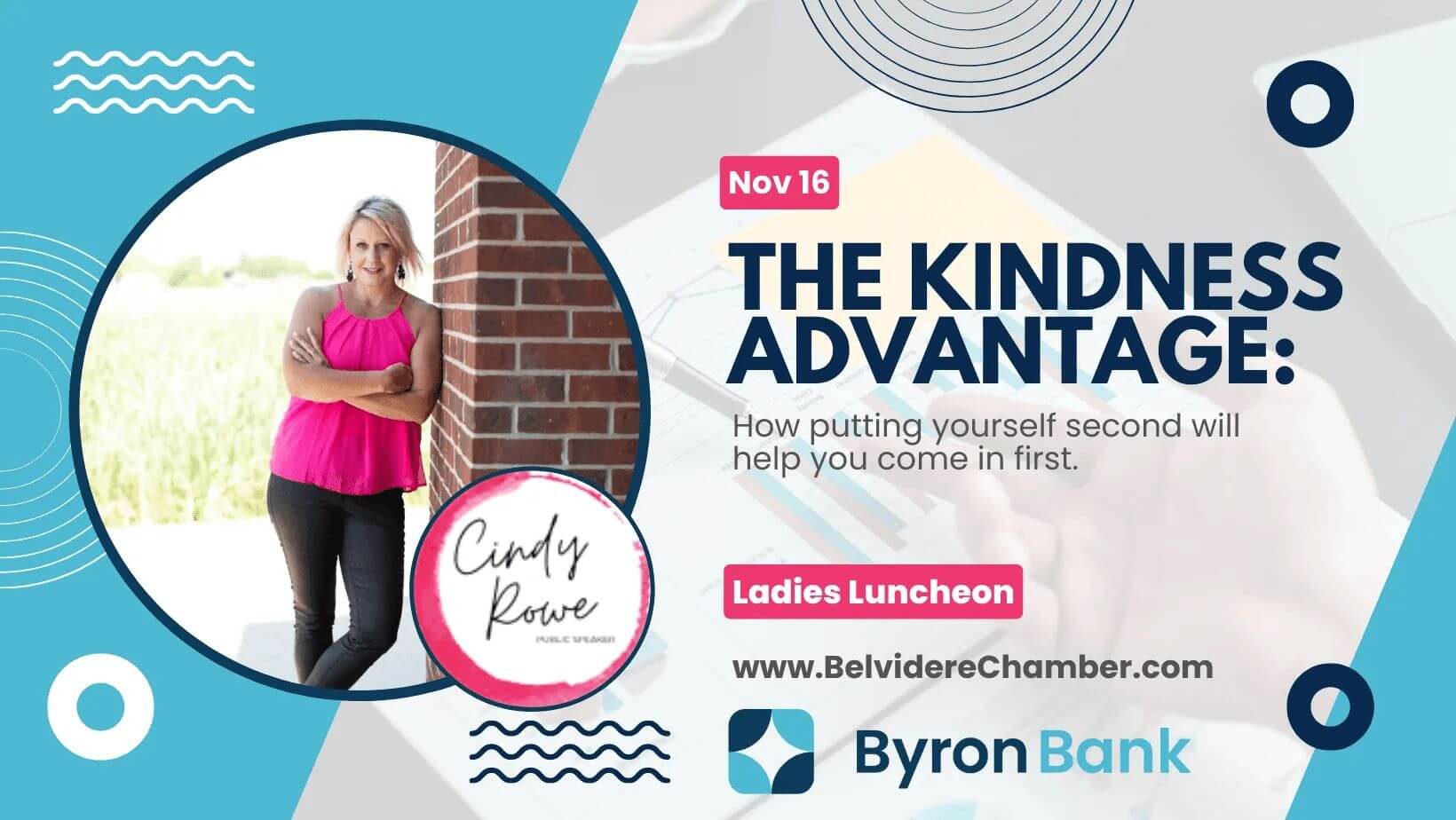 I just realized I didn't get this out earlier and hope you will forgive me since I am sending this awesome info out now.
We appreciated having you join us for lunch and hope you enjoyed hearing Cindy Rowe share more about how putting yourself second will help you come in first. She was kind enough to supply her slides and allow me to share them with you. If you'd like to follow Cindy (and I HIGHLY recommend you do!) you can connect with her using THIS LINK
Thank you to Byron Bank for helping us bring you this amazing speaker by sponsoring this event!